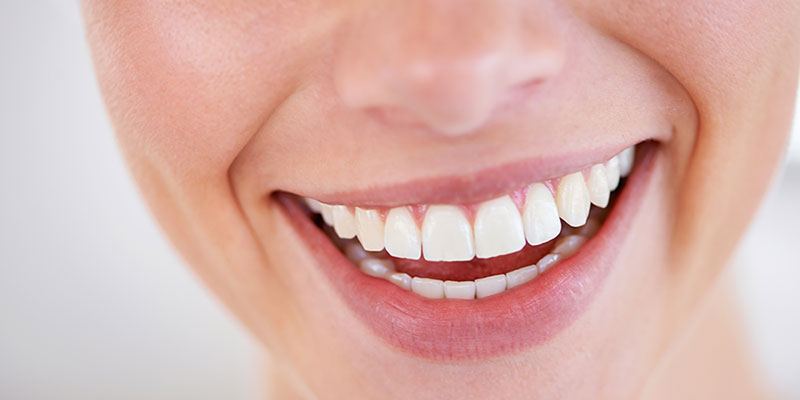 Fastbraces
---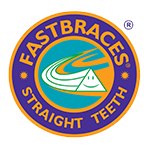 What are Fastbraces?
Fastbraces® are brace technology that is fast safe and affordable.
Fastbraces® are designed to straighten teeth in a short time period of 3 months to about a year! The teeth are moved differently and safely, creating a beautiful smile that you have always dreamed of!
How it Works
Fastbraces® Technology was developed with safety in mind allowing the system to be fast and affordable without compromising patient care. Fastbraces® Technology uses a unique, patented bracket design that is triangular shaped. The triangular shaped bracket allows for the use of just one wire. Now, patients can get a beautiful, straight smile in as little as a few months. Some patients see results in just a few weeks!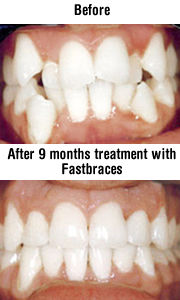 Fastbraces® Technology has shown optimal performance in the following areas:
1. Low frictional forces.
2. Pain reduction statistically.
3. Less root resorption statistically.
The Research
Fastbraces® Highlights
FAST – treatment time that is measured in months instead of years!
EASY – retainers for only 15-20 minutes a day.
SAFE – Tested by leading Universities in the U.S., Europe, and South America.
QUALITY – The original, certified by the Inventor and made in the U.S.
SIMPLE – Almost always Non-Extraction treatment.
CLEAN – possibly less decay around brackets due to short treatment duration.
CLEAR – aesthetic ceramic brackets available with a tooth colored wire.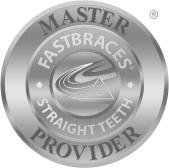 For more information on Fastbraces® Technology or to make an appointment, call 01202747545.



Dr.Richard Edwards a proud FASTBRACES Provider
Braces technology that is fast, safe and affordable.
Clear Aligners
---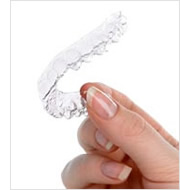 Our dentist can fit clear aligners which are a way of achieving a beautiful smile invisibly. Unlike conventional orthodontic braces that use unsightly wires and brackets. A series of clear plastic positioners are worn in sequence, for approximately two weeks per positioner, until the desired result is achieved.
One of our Bournemouth dentists will make an assessment of your teeth by taking impressions, photographs and X-rays, so that a diagnosis can be carried out. At a follow-up orthodontics appointment, we discuss your treatment options with you. If you are happy to proceed we will make your invisible braces. Orthodontics treatment is supplied in stages, so you will need further appointments from time to time for a check up and a new impression, for your treatment to continue.
Fixed Braces
---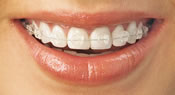 Full fixed appliance treatment with ceramic brackets is the quickest and most affordable method of othodontics.
Please ask Bournemouth and Poole based dentist, Dr Richard Edwards about this orthodontic treatment.
Inman Braces
---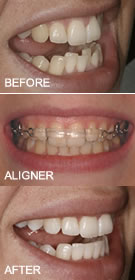 The Inman Aligner is a very fast way to align your front four teeth. It is a removable brace which can straighten your teeth in as quickly as eight weeks.
Please ask Dr Richard Edwards about this orthodontic treatment.
What are RXaligners?
---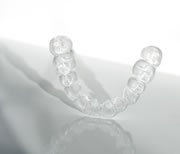 RXaligners are a nearly invisible way to achieve teeth straightening. Each clear aligner moves your teeth a small amount until the required position is achieved. Your aligners are created using the latest digital technology and manufactured in the UK to your dentists prescription.
Impressions of your teeth are taken and a unique treatment plan is created for you. When you and your dentist approve the treatment plan, the aligners will be created and you can start straightening your teeth.
From impressions to start of treatment in 2 weeks!
Treat upper or lower arches or both
Perfect for new cases that require minor to moderate movement
Correct relapsed Orthodontic cases
Made in the UK by GDC registered Dental Technicians
RX Aligners – Exceptional service, every time.