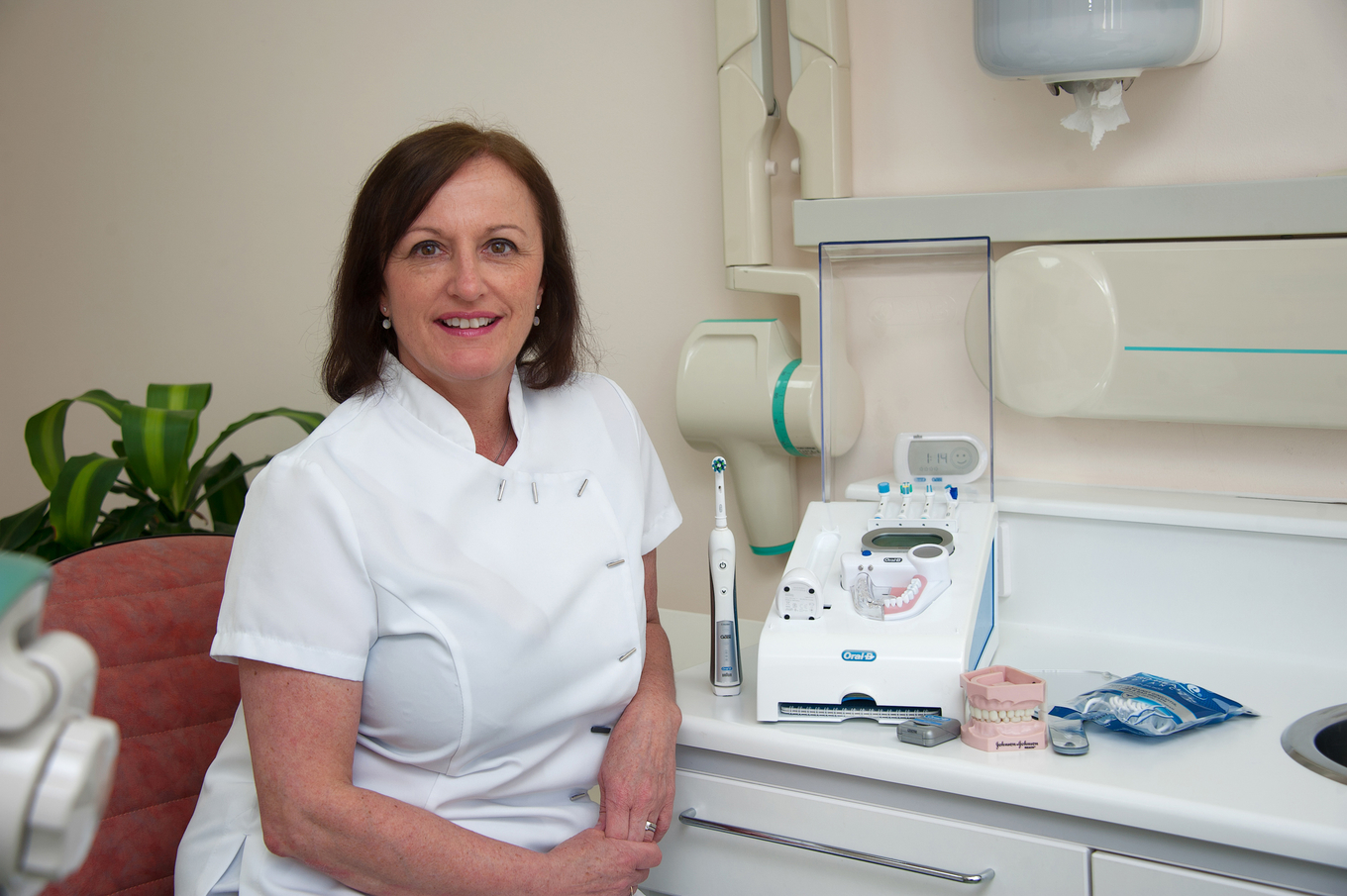 Dental Examinations, Polishing & Scaling
For your convenience we have prepared the following leaflets about what to expect during dental examinations, check-ups and our scaling and polishing services, all of which are available from our Poole and Bournemouth Dental Practice located in Parkstone, Dorset or click on the links below to read online.
White Composite Fillings
What are they?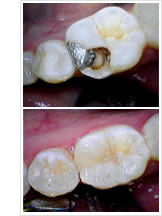 A filling replaces part of a tooth that has been lost because of decay or through accidental damage. You may hear the dentist talk about 'composites', which are a type of white filling material. This is a modern alternative to amalgam, which is a silver colour and contains mercury.
What are the benefits?
Unlike amalgam fillings, white composite filling material sticks to the teeth and can form edges, so it may be effectively used to repair front teeth that are chipped, broken, decayed or worn. It can also be used as a temporary veneer' to cover marks or discolouration that cleaning won't remove.
White composite fillings are less noticeable than amalgam fillings, which turn black in the mouth. White fillings come in a range of shades so they can be matched to the colour of your own teeth.
A tooth needs less preparation for a white composite filling than for a silver filling. It is therefore less destructive.
White composite fillings can be used in back teeth if there is not too much decay or damage. White composite fillings tend to take more time to place than silver (amalgam fillings).
White composite fillings are useful in teeth with fractures. The filling is bonded in place, which helps to restore the integrity of the tooth. Conversely, amalgam fillings act like a wedge in the cavity and commonly cause fractures in the long term.
Gum Treatment
Gum treatment or Periodontal treatment is designed to save all your teeth in your mouth.
During the course of regular examinations and hygienist appointments, one of the things we monitor is the depth of the gum 'pockets' around the teeth. You may recall the numbers being called out at your examination. Healthy gums have measurement of 3mm or less. Increasing pocket depths is an indication of the progress of gum disease or Periodontal Disease where a loss of supporting bone is seen on x-rays. It is more serious when these measurements reach 5 mm. It is important that you realise that your mouth has reached this critical stage and it is vital home and professional care is increased. This is why you have been given this leaflet.
Pocket depths tend to progress quite quickly from 5mm to 10 mm if not treated intensively. Teeth start to get loose at 5-6mm pockets. At 10mm a tooth is very loose and usually being extracted. You must now practice high quality brushing/flossing with tape/ inter dental brushing, if you are to retain your teeth for any reasonable length of time.
Although rather over-simplifying, you have three options:
To continue as you are with simple regular hygienist appointments and examinations with the dentist and accept the fact that the problem may eventually lead to loss of some teeth which are worst affected. This would include doing the best you can with the time you have available for brushing/ flossing etc.
To step up the level of commitment by you and the frequency of care by us in order to arrest the progress of your gum disease (it is rarely possible to grow back lost bone). We may advise:-
More frequent visits, usually FOUR hygienist visits per year.
Use of pocket medication where we place antibiotic/antiseptic gels into your gum pockets.
Intensive home use of tape, manual and automatic toothbrushes, interdental bottle brushes, antibacterial toothpastes and mouthwashes.
Anti -sulphur or antiseptic mouthwashes and toothpaste (to combat bad breath).
Deep Scaling beneath the gum line using local anaesthetic. A course of periodontal treatment is the first line of treatment if the regular periodontal scan indicates that preventative measures are not sufficient to arrest the disease.
Referral to a specialist dentist, called a periodontist, for more advanced gum disease and where more sophisticated types of surgery are necessary.
It is important for us to know how seriously you feel about your gum problem, because this is THE most common disease in the world today. It is treated very successfully by extracting all the teeth. This was the treatment, often advocated for previous generations.
Sedation
At the Parkstone Dental Practice, near Bournemouth, we now offer sedation dentistry for nervous patients. You may be considering sedation if you are anxious about your dental treatment or require a large amount of it.
What is Sedation?
Dental sedation is a technique to reduce your anxiety and minimise any discomfort during your dental treatment whilst keeping you conscious at all times. It is not like having a General Anaesthetic. You will not be unconscious, but you may fall asleep as you become more relaxed. A small plastic cannula is put into the back of your hand. Two medicines are used for the sedation. This combination of medicines gives good control of how sedated you are.
Why can't I have a General Anaesthetic?
General Anaesthetics have not been permitted in Dental Practices since 1998 and can only be performed where proper Intensive Care facilities are close by. Sedation works very well for dental patients.
Who will give me my Sedation?
Your sedation will be administered by a Consultant Anaesthetist who will have had over 10 years specialist training in all forms of sedation and anaesthetic techniques. Your anaesthetist will remain with you throughout. (www.3hmedical.co.uk)
If you are interested in sedation, and would like to know more, please ask your dentist at your consultation.
Snore Guards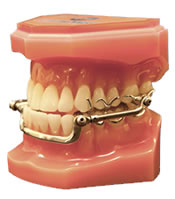 Bournemouth dentist, Dr Richard Edwards, is now able to provide the premium product for mandibular advancement. This is a device that helps people who have problems with sleep apnoea and snoring.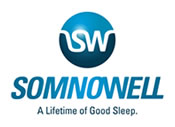 Somnowell is a UK company specialising in the manufacture of bespoke chrome cobalt oral devices for snoring, sleep apnoea, bruxism (teeth grinding), TMJD (jaw pain) and orthodontic retention. Somnowell is headed by the inventor Dr Simon Ash, a leading Consultant and Specialist Orthodontist with over 30 years clinical experience.
The name SOMNOWELL is from "somno" which is Latin for "sleep", and "well" from "wellness".
The Somnowell mandibular advancement appliance is the first device made from cast chrome cobalt alloy. This is the same material used for 50 years in dentures, and also joint replacements.
Mandibular advancement devices are unequivocally proven to control snoring and sleep apnoea. The problem has been that bulky plastic devices are difficult for patients to tolerate as the mouth is the most sensitive part of the body. The Somnowell is so successful because it is the most comfortable and effective appliance available. This is because it is so small and 100% tailor-made for the individual with the personal oversight in the design and production by the Somnowell inventor Dr Simon Ash. Dr Ash is a Consultant Orthodontist from London with a special interest in sleep related breathing disorders. Plastic devices by their nature have to be bulky to have the strength required. All plastic devices become smelly and unsightly, and degrade until they have to be replaced. The Somnowell is extremely durable, hygienic and sterilisable (unlike plastic devices), and fully adjustable to ensure it always remains effective.
Please ask Poole and Bournemouth dentist, Dr Richard Edwards about Somnowell snore guards.
Replacement of Missing Teeth
Why replace missing teeth?
In most circumstances missing teeth need to be replaced as soon as possible following tooth extraction. There are many reasons for this: There maybe disruption to the bite resulting in over-eruption or tipping of adjacent teeth. This makes aesthetic restoration of the missing tooth much more difficult, at a later date. There are many options, which can seem to be quite confusing. The aim of this information is to help you make sense of this difficult area.
Teeth can be replaced in many ways:
Dentures: This is often the simplest and least expensive option. Dentures can be made of metal or acrylic. Your dentist will advise you on which is the most suitable in your case. The advantages of dentures are that they give the appearance of replacing lost bone, an inevitable consequence
of tooth loss. This means that where there are many missing teeth a denture will restore facial profile.
Dental Bridges: These are fixed restorations and are used to replace one or a few missing teeth. Your dentist will prepare neighbouring teeth and need to take some impressions to construct your tailor-made restorations. Some bridges require minimal tooth preparation and are bonded to neighbouring teeth with dental adhesive.
Dental Implants: These are titanium metal 'screws' that are placed into prepared sites of jaw bone which then supports crowns, bridges or dentures. They do involve a surgical procedure and subsequent construction of a dental restoration. They are probably the most costly option but have the advantage of not compromising the adjacent teeth.
Ultimately you, the patient, in consultation with your dentist will find the best option for your clinical situation. If you have any further questions please do not hesitate to call the practice.
Dental Crowns
There are many different types of dental crowns that can be made from a variety of materials. We will advise you of the best type of crown to make your tooth last as long as possible whilst maintaining your aesthetics.
Root Canal Treatment
Root canal treatment really isn't as bad as people expect these days. The pain that some patients experience when a root canal procedure is needed is caused by an infection in the tooth and not the treatment. The aim of root canal treatment is to try to repair and save the tooth by treating the tissue that has become infected; cleaning and sealing inside the tooth. In a few cases, a tooth extraction may be recommended however we always encourage people to keep as many natural teeth as possible.
Our gentle dentistry methods mean the procedure is painless as we anaesthetise the whole area before we begin and explain what will happen to the patient, so there are no surprises. Following the procedure, most patients will experience some sensitivity around the treated area for approximately three to five days. Our knowledgeable dentists will be able to provide advice and guidance to help patients reduce any inflammation and discomfort.
But don't believe us, read this 5 * review posted on a website by one of our patients:
"The dentist carried out my root canal treatment both efficiently and courteously and I am very satisfied with the care which I received"